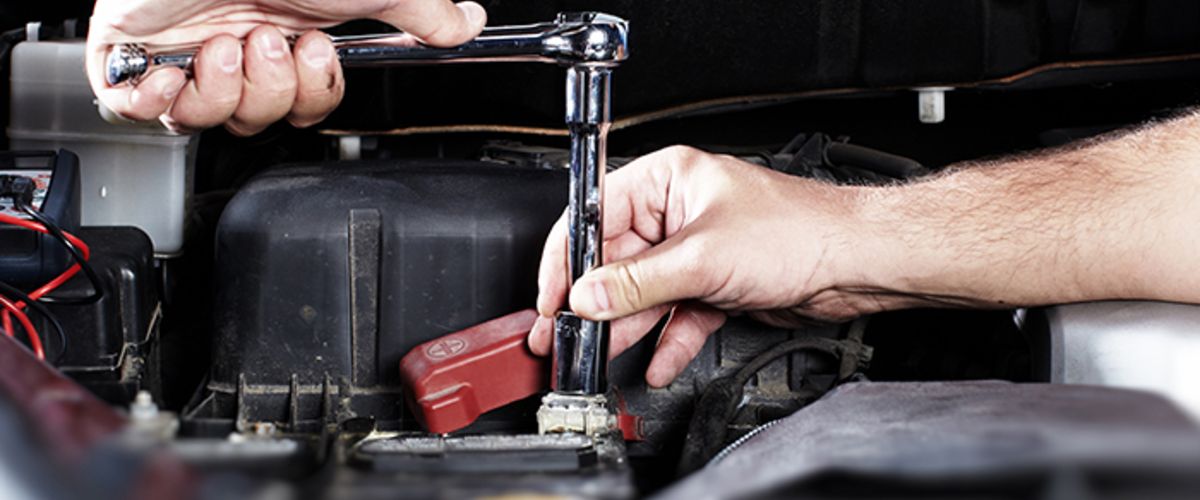 Pomona Kia Service Center
Pomona Kia Service Center: Quality Maintenance and Repairs Coupled with Great Service
Are you from the Ontario, CA area and have had a hard time finding a dealership that values your time when you bring your vehicle in for service?  Do you want a dealership that will keep you in the loop when work is being done on your vehicle?  Your journey for a solution might be over.  Pomona Kia, located at 8 Rio Rancho Road in Pomona, CA, is a hot spot for all your vehicle's maintenance and repair needs.  Not only will we take care of your vehicle, but we will make sure your needs are top priority.  If you haven't been to our dealership before, please feel free to take a look at our driving directions.
Our Team Does It All
Our service center has taken care of a variety of automotive needs from our Montclair, CA area customers over the years.  From oil changes to tires and brakes, our technicians are experts at making sure your Kia is in top-notch shape and ready to stay on the road for years to come.  Our team knows how important it is for regular maintenance to be done on a vehicle.  It helps you avoid costly repairs.
Corona, CA customers will be happy to hear that we also can take care of your larger repairs.  If you need an engine or transmission repair, our service technicians can take care of your issue and get you back on the road as quickly as possible.  When doing our work, we also use only authentic Kia parts from our parts center to ensure the highest quality work.
Visit our Parts Center
Outstanding Customer Service
Our service advisors are friendly and committed to making sure you have a great customer experience.  Part of that is ensuring that we have an open communication with all our Rancho Cucamonga, CA customers about their service.  We respect your time and will make sure we do everything possible to stay within the time commitments we have given you.
We strive to make sure that you are satisfied with all our work.  Our service center is known for the exquisite reputation we have developed for taking care of your routine maintenance.  The oil changes, brake services, and tire rotations we do are a matter of pride for us.
---
Come See Us Soon!
Pomona Kia, in Pomona, CA, wants to be your service center for all your automotive needs.  Schedule your service appointment online or give us a call and experience the reason behind our reputation for great service and work!