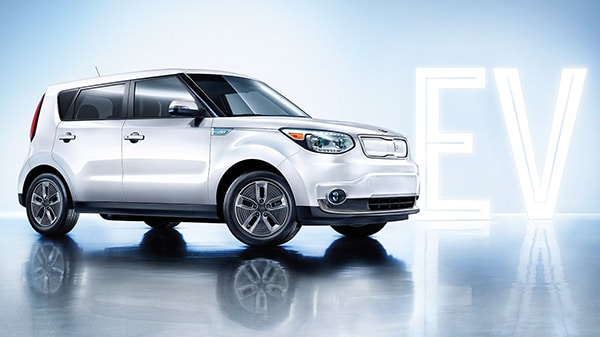 California is still giving out rebates for switching to electric vehicles and multiple current Kia models qualify, the 2019 Kia Niro Electric & the 2015-2019 Kia Soul EV models. California's Clean Vehicle Rebate Project (CVRP) offers over $2000 dollars on each of these models. You can see the full list of rebates on their website.
So, why switch to electric? Besides the rebates being offered, electric vehicles are a move toward the future. Moving away from fossil fuels and into sustainable options helps our environment and as more people adopt EV, the better off we will be.
The 2019 Kia Soul EV
The 2019 Kia Soul EV is the new Kia favorite with EV capabilities. With an EPA estimated range of 111 miles, the Kia Soul EV is a top choice for urban adventures. The current offer from CVRP is $2500. Follow the link to learn more about getting your 2019 Kia Soul EV rebate.
The 2019 Kia Niro EV
The 2019 Kia Niro EV is an all-new model from Kia, premiering in late 2018. Just like its namesake crossover, the Niro EV is packed with tech and the distinctive tiger-nose design. It is truly the Kia Niro taken to the next level. With this one, Kia is targeting a 240 mile range with a single charge. CVRP is also offering a $2500 rebate on the 2019 Kia Niro EV. Check out the link to learn more about collecting your CVRP rebate.
Shop these amazing new vehicles today and move to adopt EV. Your wallet will thank you and the planet will thank you. Visit Pomona Kia to get behind the wheel of your new Kia Soul EV or Niro EV. You can also shop our full inventory at PomonaKia.com.
Pomona Kia is located at 8 Rio Rancho Rd, Pomona CA.