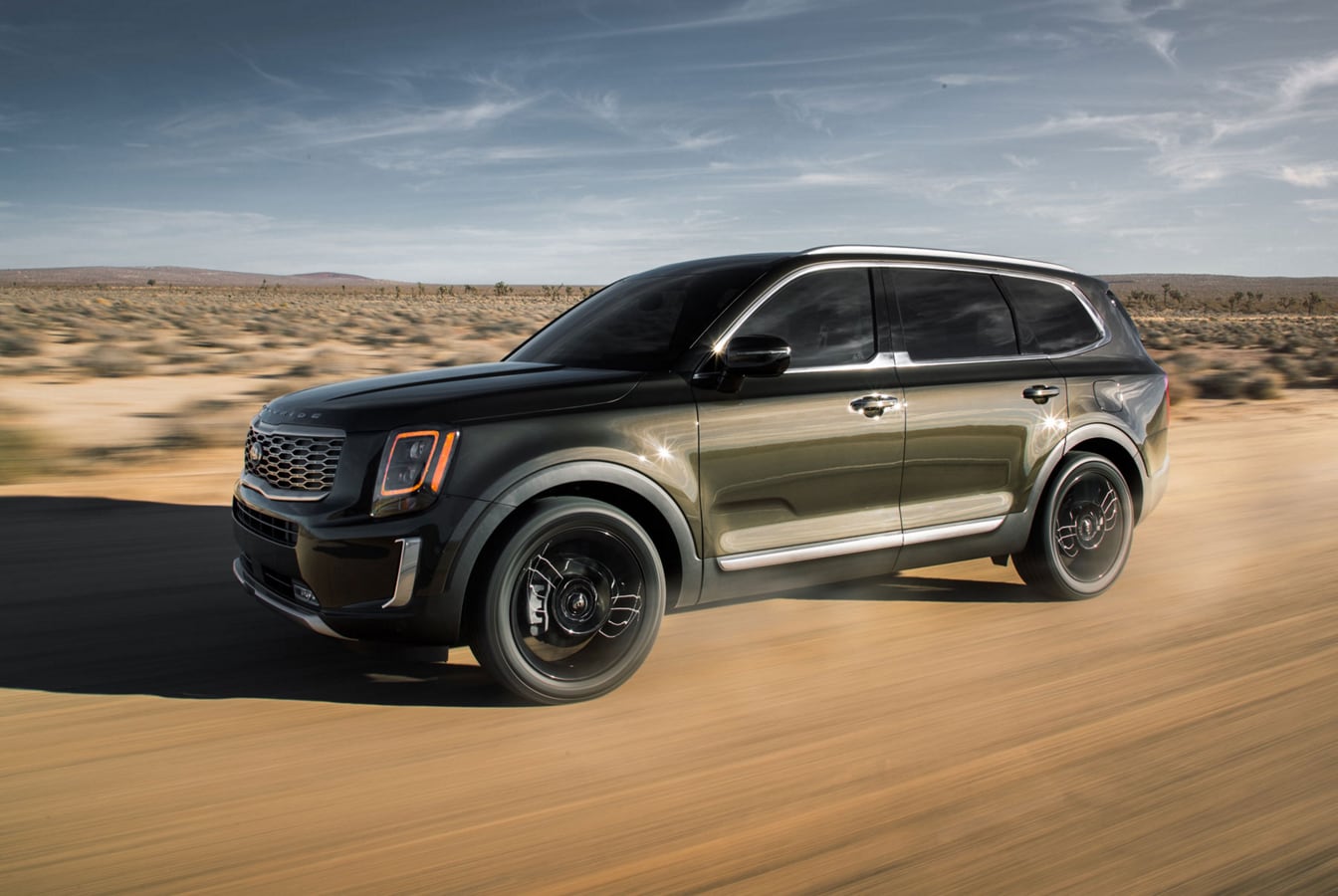 If you were one of the millions of people who watched Super Bowl LIII, chances are you stuck around for the commercials. And if you paid attention, you might have seen the spot for the 2020 Kia Telluride. The heartwarming ad focuses on West Point, Georgia, a small town taking pride not in its celebrity, or its attractions, but instead, on what it makes. The ad reveals the sleek but strong 2020 Kia Telluride, Kia's largest SUV to date.
The Telluride made its debut at New York Fashion Week back in September of 2018 with its first major showing at the Detroit Auto Show in January. The 2020 Kia Telluride marks Kia's largest SUV in its lineup.
Kia's largest SUV joins the family
The Telluride is set up to give families everything they want in an SUV. It comes equipped with 8 passenger seating for all the kids and their friends. With the 5 USB charging ports, no one will be running out of battery on road trips. Speaking of road trips, enjoy better fuel economy with the 3.8L V6 engine in the Telluride. The Telluride lets you dial into your drive with 4 different driving modes: comfort, eco, sport, and smart.
If tech is your thing, you'll love the available 10.25" intelligent, touchscreen display. Parents will feel thankful for the Driver Talk feature that amplifies your voice through the vehicle. No more talking over the kids in the back. We know you carry precious cargo, which is why the 2020 Kia Telluride has the high bar of safety features that people expect from a Kia, including Kia's Drive Wise systems.
Click to learn all about the newest member of the Kia family. Interested in the 2020 Kia Telluride? You can trust Pomona Kia to keep you updated on Kia's newest SUV as its arrival moves closer.
While you'll have to wait to get behind the wheel of the Telluride, you can get your hands on any of the amazing vehicles in our huge inventory at Pomona Kia.